Our Loyal Customers Vouch for Us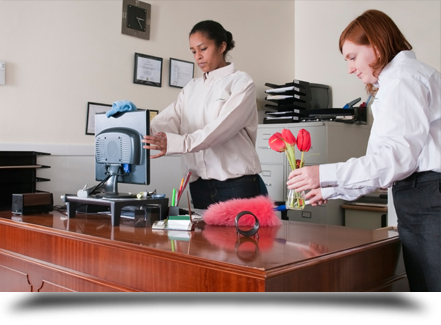 As a cleaning company we understand that our word is only as good as the loyal customers who back us up. Eco-Friendly Cleaning in Buffalo, NY is proud to have so many amazing customers who are willing to vouch for our quality work. Just see what they have to say about our previous jobs.
I have been using Eco Friendly cleaning for the last year at my home. They are trustworthy and careful with my home and belongings. I come home and my home is sparkling. There is no heavy chemical "cleaning products" smell. I have allergies and a pet. I am comfortable knowing that only natural products are used on my floors and counters. The shower is so clean that it sparkles! I am very happy with this eco friendly, affordable, and reliable business.

- Maggie
South Buffalo

Fast, reliable and efficient. Jesse is easy to work with. From commercial to residential, his company has met our needs. We will continue to use their service in the future. Thank you for filling the need!
- Free Will Rentals
I bought a new house and the previous owners left it in complete disarray. I called and Eco-Friendly cleaning was able to work wonders. While I was packing and preparing to move they cleaned the entire house from top to bottom. I was able to move right in with the peace of mind knowing that the house was impeccably cleaned. Fast, friendly, affordable and the quality of cleaning was even above what I anticipated.
- Melissa
Eco-Friendly Cleaning has provided us with move-in, move-out, and regular household cleaning and we have been thrilled every time. The service we receive from Jesse is outstanding. He is punctual, courteous, flexible, and does a fantastic job. I would recommend this company to anyone.
- Charlotte
Call Us Now
If you'd like to get started by hiring our services, call us now.